Welcome to

(Can't see the above animation? You need Flash. Download it here for free.)
A totally dysfunctional Scottish family who should never have been allowed anywhere near new technology. Gawd help us all!
You are visitor number: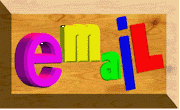 Ocht Sod it. Who cares!
e-mail: alltheclan at therobboclan.com
Warning! Many of the pages on this site feature background music.
To disable please stick fingers in ear and move mouse with elbow or other appendage.

[Visit the Robbo Clan Shop for all your Christmas presents]
[Kiddies click here to go direct to Santa Robbo's Grotty Grotto - still open despite Environmental Health warnings]
[Lady Robbo's 50th birthday. Click here to share in the Old Biddy's fun]
This site is optimised for viewing using Internet Explorer 4 and above. Other web browsers may not display images correctly.
---