The next two pages are dedicated to my father and to Barbara's mother who are both now deceased. You won't find anything humorous here but you won't find anything maudlin either. Both of these people enjoyed a wonderful sense of humour and would have enjoyed 'The Robbo Clan' website for what it is. As a dedication to my Dad I've detailed his RAF Service record during WWII. As you will see, he suffered the horrors of a Japanese POW camp at an age when, as a young man, he should have been enjoying life to the full. But he harboured no bitterness towards the Japanese. On the contrary, he studied their culture, history and religions throughout the rest of his life and admired their society. Part of the causes of his early death was due to the illnesses he suffered whilst in the POW camps. He was an intensely moral, hard-working and kind man all his life and was a wonderful husband and father. He's sorely missed.

Alan Robertson 12th August 1999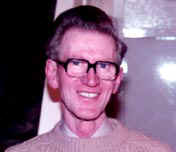 John Stuart Robertson.
Born 11th August 1921
Died 24th September 1991

Husband to Margaret & father to Ian, Alan & Sheila.

Occupation: Master Printer. Successfully ran his own business - Paterson & Robertson
in the town of Motherwell until his retirement.
---
Service dates:

17th July 1940 - Attestation in R.A.F.
31st August 1940 - Called up: Padgate.
3rd September 1940 - West Kirby (Foot Drill).
24th September 1940 - Blackpool (Rigger's Course).


Age 19, 1940 - Blackpool

March 1941 - Cosford (Fitter's Course).
May 1941 - Sealand (30 M.U.).
May 1941 - West Kirby (Overseas draft).
28th July 1941 - H.M.T. "Orcades".
31st July 1941 - Greenock.
9th August 1941 - Freetown, Sierra Leone.
- Durban, H.M.T. "Mauretania".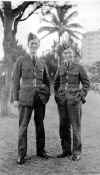 Durban, S.A. September 1941

- Port Tewfik, Egypt.
- M.E.P. Egypt.
- Port Tewfik, H.M.T. "Ascanius".
- Port Sudan, Sudan
- Wadi Gazouza, Sudan (211 Squadron).
26th December 1941 - Helwan, Cairo.
17th January 1942 - Port Tewfik, Egypt. H.M.T. "Yoma".
21st January 1942 - Aden
1st February 1942 - Colombo, Ceylon.
14th February 1942 - Ousthaven, Sumatra.
17th February 1942 - Batavia, Java.
27th February 1942 - Tjilatjap, Java.
27th February 1942 - Tjaimis, Java.
5th March 1942 - Tjilatjap, Java.
7th March 1942 - Poerwokerto, Java.
8th March 1942 - Tasikmalaja, Java.
8th April 1942 - Malang, Java.
20th October 1942 - Batavia, Java.
23rd October 1942 - Singapore.
6th November 1942 - Saigon, French Indo China.
17th November 1942 - Tacao, Formosa.
26th November 1942 - Moji, Japan.
28th November 1942 - Mitsushima Camp, Japan.


Age 21 (1942) Mitsushima Camp, Japan
(The Japanese kanji character on the tag on the right breast i.e. at bottom left of the photograph means, ironically, "tag", probably part of a longer printed transit tag or ID tag. The one on the right of the photo is partially obscured but contains Japanese katakana characters pronounced "....on" - probably the end of "Robertson". With thanks to James Oglethorpe of 3 Squadron RAAF Association for this observation)

6th September 1943 - Shinagawa Hospital, Tokyo, Japan.
28th November 1944 - Mitsushima Camp, Japan.
4th September 1945 - Hamamatsu, U.S.S. "Rescue".
5th September 1945 - U.S.S. "Lardner".
5th September 1945 - Yokosuki, U.S.S. "Monitor".
7th September 1945 - Atsugi Airport: C54.
8th September 1945 - Okinawa.
10th September 1945 - B24 for Manila.
25th September 1945 - Manila. H.M.S. "Implacable".



5th October 1945 - Pearl Harbour, Oahu.
11th October 1945 - Vancouver, Canada.
16th October 1945 - Debert, Canada.
25th October 1945 - "Ile de France".
31st October 1945 - Southampton, U.K.

[Click here to go to the RAF 211 Squadron website]

---
[A tribute to Frances Southward]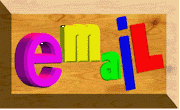 alltheclan at therobboclan.com